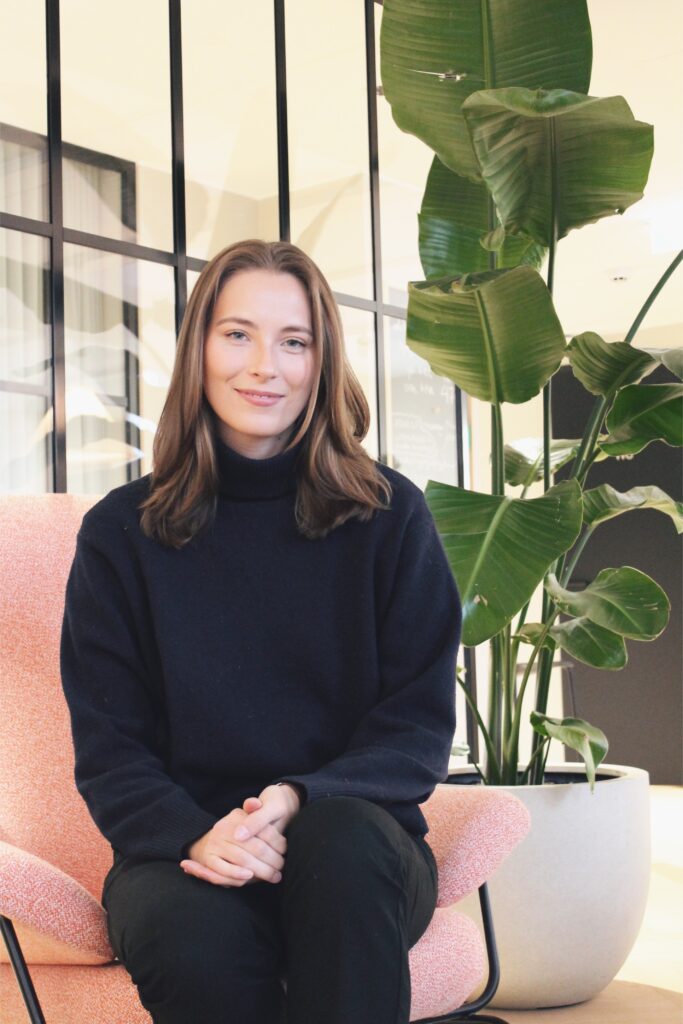 My experience as a junior asset manager
Learn about Milena's role and experience at Nrep

It all started from genuine interest and curiosity
I have had a passion for architecture since I was relatively young. When I combined that with the career interest I had through business studies, I discovered the real estate industry. According to me, the real estate industry is a combination of design and strategy, and there is always something new to learn and master in this field. I had been working in real estate consulting before joining Nrep, so I had some idea of what to expect. From the outside, I saw Nrep as a forerunner in the industry and was very curious about the unique offerings they had in the market. I had been interested in working for Nrep for a while, so my expectations for the company culture, work environment, and quality of work were high. When the opportunity presented itself, I jumped at the chance to join the company and I am very happy that I did!
When both the job and the people exceed your expectations
Due to my interest in Nrep's innovative concepts and my previous experience with the office property business, I was fortunate enough to join the office business line (called Woods) this fall. At the time, I had a limited understanding of the specific tasks and responsibilities of a junior asset manager, so I started in the company with an open mind and willingness to learn. The job and the people at Nrep have met and even exceeded my expectations and in my short time at Nrep, I have already been given a lot of responsibility and been able to participate in a handful of impactful projects. As a junior level employee, I have been especially pleased by the level of respect and involvement I have received in various projects, meetings, and events. Every day, I feel like a valued member of the team where my ideas and thoughts are welcomed and appreciated.
Asset manager plays a key role in helping to maximize the value of real estate holdings
On a more practical level, what does an asset manager in a real estate private equity company do? In short, the purpose of an asset manager is to play a key role in helping to maximize the value of one or many real estate holdings. In reality, the tasks that asset managers and junior asset managers do can include everything and anything from managing tenant relations to planning the commercial development of a property. Thanks to the broad variety of tasks, no day looks the same. At Nrep, asset managers are also the visible representatives from the property owner's side, which is especially important for our tenants and service providers. That is why we visit the properties we own and manage on a weekly basis. At Nrep, the main distinction between an asset manager and a junior asset manager is in the level of responsibility they have. An asset manager is in charge of specific properties, while a junior asset manager has less responsibility and often assists the asset manager with their tasks.
Exciting things behind and ahead
Last fall was very exciting not only for me but for the whole Finnish Woods-team. On November 30th 2022, Nrep acquired a landmark office building in the Helsinki city center. This project has been and will continue to be, one of the most exciting projects I have ever been involved in. Furthermore, our team will launch a new concept in Finland during next year and I have had an integral part in it. A few examples of my current work streams include: being responsible for creating a new website in cooperation with the Danish office team, helping the asset manager in the handover of the new property (e.g. transferring guarantees and going through current lease agreements), and so much more!
Keep an eye out for open positions 
Many students know Nrep from the popular Investment Intern program. However, Nrep, with over 100 employees in Finland and more than 600 employees globally, has a diverse range of positions, with roles ranging from students to experts. If you have an interest for the real estate business and want to work with the best people, I recommend keeping an eye out for open positions and opportunities at Nrep!
– Milena Elomaa, December 2022