Logicenters invests in Vestby – acquiring ten hectares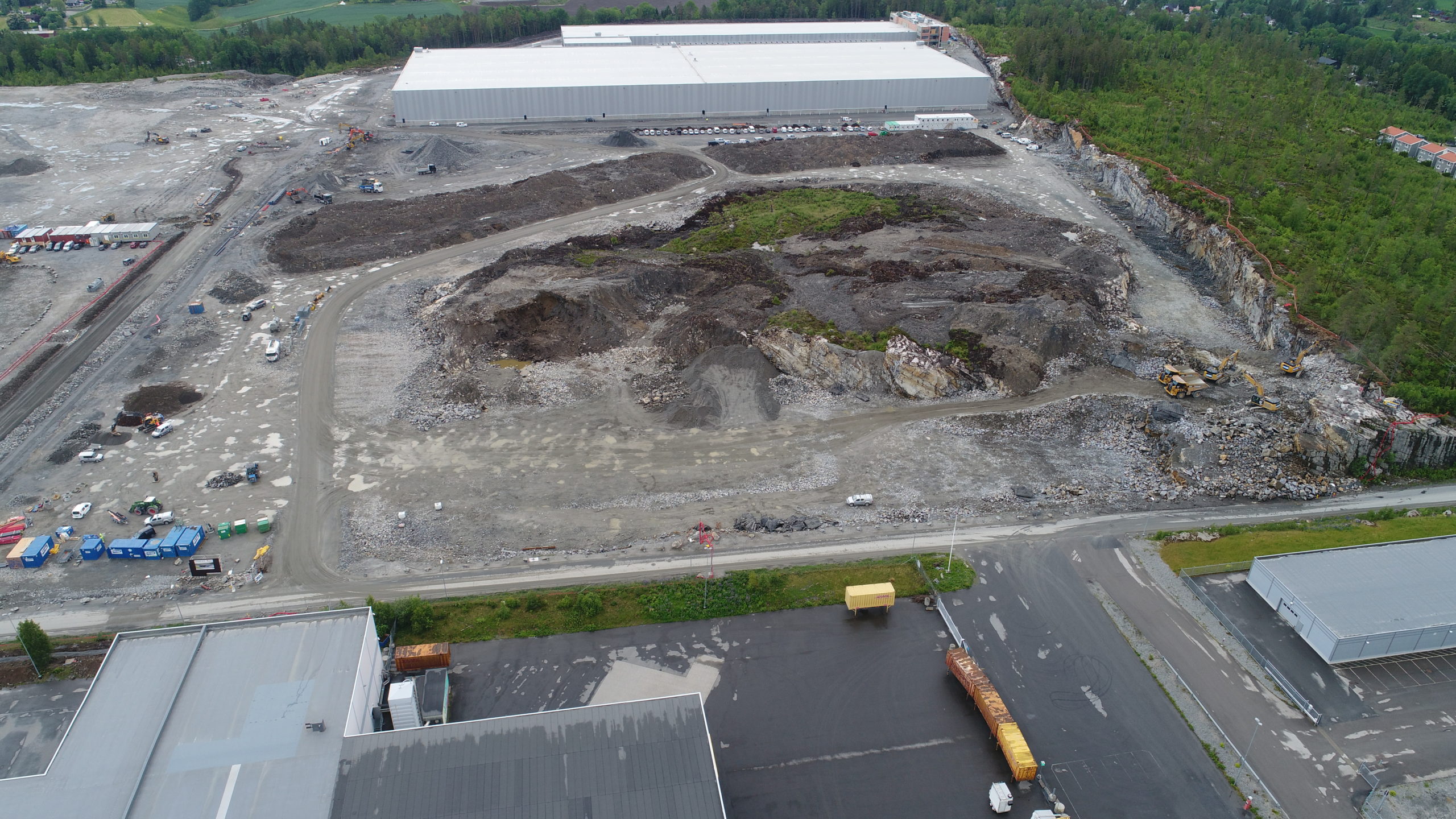 NREP's logistics arm Logicenters, has announced the purchase of further land in Vestby, Norway. This time it is a substantial land plot of 100,727 m². This latest acquisition means that Logicenters now owns land for development totalling 128,000 m² in the area. Ground preparation is currently in progress, and the logistics property company predicts that the first property can be ready for tenants in the beginning of 2022.
Logicenters is continuing to establish in strategic logistics hubs throughout the Nordic region. The logistics property company has now acquired a substantial land plot at Toveien 21 in Vestby Næringspark, just south of Oslo. The site was purchased from the investment company Ferd Eiendom.
Logicenters is already well established in the area. Since 2016, Logicenters has purchased 130,000 m² of land and developed facilities totalling 56,000 m² in Vestby, including a new development of 12,000 m² which is scheduled for completion in early 2021, and during this spring, the logistics property company acquired additionally 27,000 m² of land with a potential footprint of ca 70%. With the latest land acquisition of just over 100,000 m², Logicenters has now secured its position for ongoing development in the logistics park. The ground conditions at the newly acquired plot should be of excellent quality, which is key for logistics facilities with high load bearing requirements.
"Vestby is a very attractive logistics cluster for many companies. It is therefore important that we strengthen our presence in the area in order to develop more high-quality facilities for modern logistics operations. We have been very successful in Vestby and this new land acquisition will allow us to continue developing and renting out logistics properties to companies with high demands, positioned at the forefront of their industries. This acquisition will enable us to offer properties for both large and small tenants. We look forward to welcoming our first tenants in early 2022," says Matthias Kettelhoit, Head of Logicenters.
Vestby Næringspark is located in Oslo's southern logistics corridor. The business park has an optimal strategic location for warehousing with its close proximity to the E6 motorway and Oslo. Logicenters' latest land acquisition is one of the few large-scale development areas with direct proximity to both the E6 motorway and Oslo.