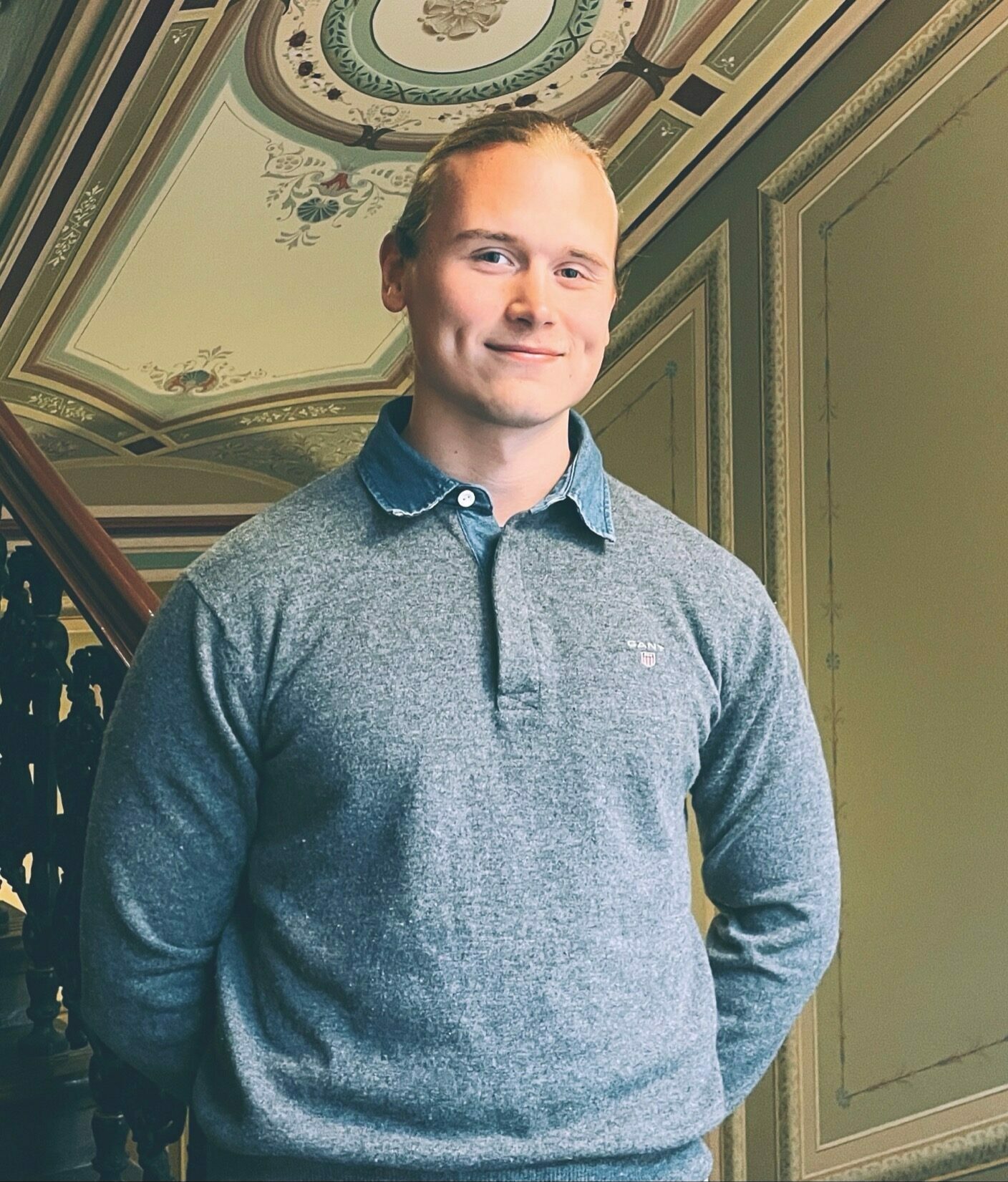 Nrep – A place where strong values, revolutionary culture and uniqueness come together
– Mikko Hiltunen, Investment intern, Helsinki (Spring 2022)
My top reasons for joining Nrep
When reflecting on why I decided to join Nrep as an Investment Intern the answer relates to an interest in three main areas: (1) real estate, (2) private equity, and (3) Nrep as a company and brand.
Firstly, my real estate career roots in my early teenage years when I had my first two summer jobs in different real estate companies. This real estate path got its next chapter while being involved with our student association's real estate projects (e.g., the legendary KY Building in which Nrep partner Jani Nokkanen has also had a big role). After this, Nrep seemed like the next obvious chapter, considering also that on average people spend 90% of their time in buildings.
Secondly, private equity and creating value through managing funds worth billions of euros seemed like a remarkable, meaningful, and thus a no-brainer opportunity for me as a finance student in the early days of my career.
Lastly, from what I had heard from my friends, as rumours, and read online, Nrep seemed to offer a fresh, young, growing, vanguard, humane, and sustainability-oriented environment with good, smart and diligent people. Nrep strives to make the world a better place and serves all in all a unique perspective to the PERE (private equity real estate) playground.
Nrep values are present at work – all day, every day
Care: Almost half of my work time was spent on advancing & closing care asset deals, but the care value was also present in the work environment through my colleagues, especially my supervisors, checking in with me and making sure everything was fine on a daily basis.
Always learning: Taking into consideration the rapidly developing and changing world, real estate is no exception.
Trust: Despite being an intern, I was trusted with relatively demanding tasks. I worked on several projects independently but had always help when needed.
Making an impact: Since interns get a lot of responsibility, it is easy to say that we are also making an impact like all other colleagues. It is also easy to link the work you do to the bigger purpose of the organization and moreover even to the global mega-trends and wicked problems such as climate change.
Being part of revolutionary culture and making an impact  
Nrep's culture and the feeling you get when working at Nrep could be described with the following adjectives: open-minded, growing, young, fresh, revolutionary, impactful, demanding, educational, and, of course, fun. At Nrep things are most often done "tosissaan, muttei liian vakavissaan" ("seriously but not too seriously"). Despite the main operations in the team being buying, developing, owning, and selling properties, you simultaneously still have a feeling that you are part of making a bigger impact in the unstable world through an asset class that forms a huge part of the existing economic value in the world. Lastly, in practice, it tells one a lot if you are happy and excited to come to work almost every morning which has definitely been the case for me. 
Nrep's uniqueness starts from its people  
When comparing Nrep to other similar types of organizations where finance students traditionally start their careers, the most remarkable difference is the flexibility, freedom and trust that individuals get to enjoy early on. Especially considering the size of Nrep with an AUM of €17bn (06/2022). You get to be highly involved and responsible for high-calibre projects – both in economic but also global impact terms. 
Another distinctive factor is the people you work with: they are not just the same homogenous people you have been familiarizing within school for the past years. As a real estate investment and development company, it is crucial to have many types of individuals involved in the investment process, such as construction and real estate development professionals. These people come from versatile backgrounds and bring in different perspectives and their real estate expertise, thus making the work even more interesting and educational. Also, the hours, pay and work are relatively nice while still offering enough challenges and possibilities for continuous development.