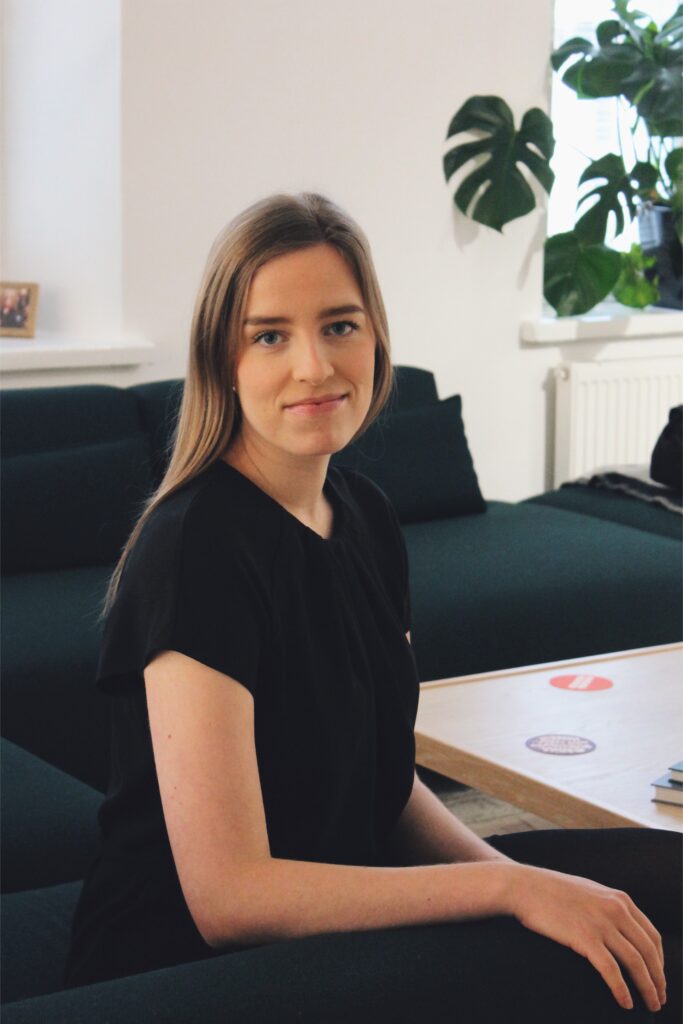 My investment intern interview experience at Nrep
– Leena Kankare,

Investment Intern, Helsinki (Fall 2022)

Why did I decide to apply to Nrep?  

Multiple people have asked what got me to apply to Nrep. It might be because I have a bit of an unusual study background as I study Information and Service Management as my major and Computer Science as my minor. Over the past few years, I took a couple of courses in M&A and financial markets and got more interested in investing and private equity. I also listened to podcasts to learn more. What finally made me apply was that I wanted to see how a transaction process is carried out in a professional setting. Moreover, I was keen to learn about the real estate industry. Nrep stood out for me because I had heard positive experiences from prior interns regarding both the work tasks as well as the atmosphere at the office.  

What was the recruitment process like?  

The recruitment process consisted of two rounds of interviews. During the first round, there were two interviews which both included a case and a fit-question part. The second round was comprised of one similar interview.  

Breaking the case into smaller pieces helps you and the interviewer

Before the interviews, I was a little tensed up. Even though I had had experience with case interviews, I had never been to private equity or real estate specific interviews. What I eventually experienced in the Nrep interviews was that real estate knowledge was not mandatory to succeed. Even though the cases were real estate specific, e.g., analysis of possible property investment, the cases could be analyzed and solved without deep knowledge of the real estate industry. Clear structure and communication as well as mathematical thinking and the ability to understand numbers and their proportions were emphasized. What worked well for me was that I tried to break the case into smaller pieces to make my arguments and communication clearer and not feel too overwhelmed.  

During the interviews, I also realized that I needed to think more clearly about the case from the investment company's point of view. For instance, if benefits and disadvantages of the property were asked, I sometimes found myself easily shifting to consider the case from the user's or tenant's point of view. While this is also important indirectly, it is a good idea to have the investor perspective on top of your mind when there is limited time to crack the case and form a conclusion.  
Do not be afraid to ask questions
I encourage further applicants to not be afraid to ask questions. I thought that the interviewers were helpful if I had a specifying question about the case or, for instance, about a real-estate specific term or formula. Moreover, I found that the cases were not all about calculations, but also fresh, new ideas were valued. Nrep develops new concepts and wants to reform the real estate industry, and I think that this mindset was promoted in the interviews.  
Reflect beforehand on your motivation
The fit questions were what I would call "normal, usual" interview questions, like a pitch of yourself and why are you interested in real estate private equity and Nrep specifically. I find that the interviewers at Nrep were especially interested to hear what my motivation was to apply for the internship at Nrep. That is why I would pay extra attention to this and reflect beforehand on your motivation so that you have a solid answer about why you are applying. On top of motivation, the questions concentrated on preferred working style and personality. Remember to also prepare some questions relevant to you to ask from the interviewers. 
Final note  
If you are interested in real estate and private equity, I would encourage you to learn about these industries in general, apply to recruitment events and ask questions from professionals working in the industry. In the interviews, structure and communicate clearly, reflect on your personal motivation, and keep an open mind since new, fresh ideas are appreciated.