LOGISTICS FACILITY
FOR FINNISH DESIGN SHOP
Modern spaces for a growing e-retailer
The world's largest online store for Nordic Design, Finnish Design Shop was looking for space for its growing business. The logistic property, completed in Turku in early autumn, includes office space, modern storage facilities and a showroom for displaying design products.
Logicenters signed a lease agreement in December 2020 to develop and build modern premises to Finnish Design shop, an online store specializing in Nordic Design and interior design. The property has been developed to meet the special needs of the Finnish Design shop. The design has focused on modern logistics solutions and high-quality architecture that emphasizes on sustainability. Special attention has been paid to energy efficiency and environmental impacts of the building and the BREAAM certification has been applied for it. The building uses solar panels for electricity, and it heats up with geothermal heat. In accordance with sustainable development, as much forest on the plot has been saved as possible.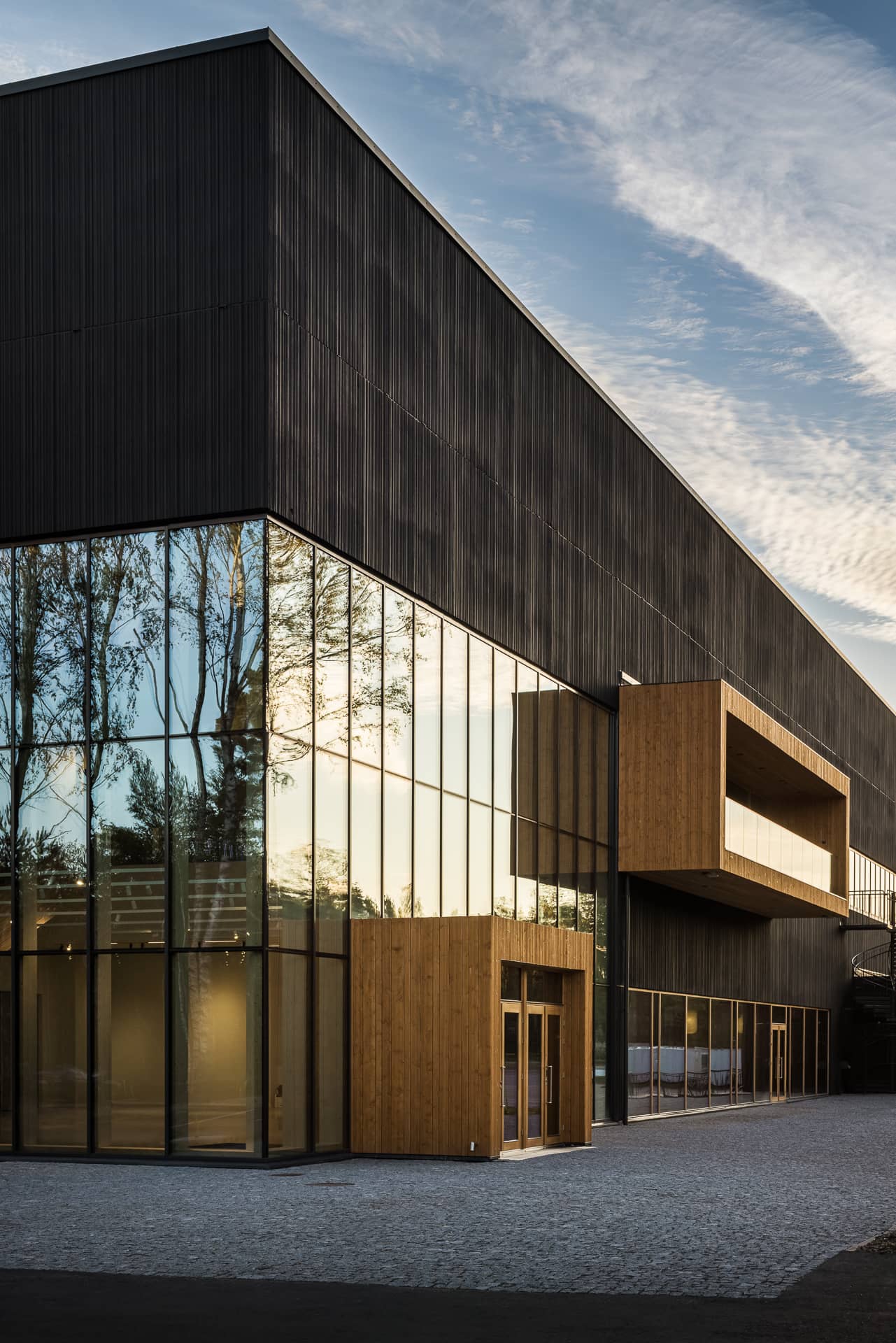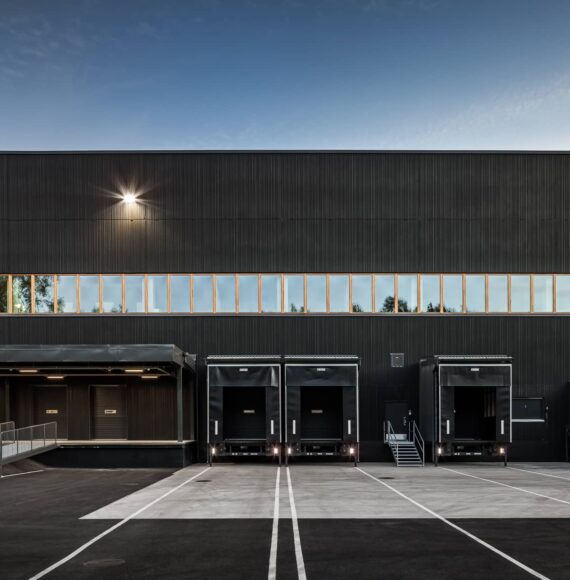 PROJECT SUMMARY
Project type: Logistics

Location: Turku, Finland. The logistics facility is centrally located along the Turku ring road and main road 9 from Turku to Tampere, close to Turku airport.

Size: Altogether 12 000 square meters, including storage space, new office and showroom

Completion: Autumn 2021

Builder and owner: Logicenters

Tenant: Finnish Design Shop

Contractor: YIT

Architect: Arkkitehtiruutu Oy (main designer, specialized in logistics construction), Avanto Architects Ltd (facades), Studio Joanna Laajisto (interior design of the offices and the showroom)

Sustainability profile: The property is developed with plans to apply for a BREEAM certification. Geothermal energy heating will be is used to heat the property and there will also be an option to use is self-generated solar power to provide electricity. During construction, Logicenters has also committed to preservedving as much of the forest adjacent to the property as possible.
""We are delighted to finally welcome Finnish Design Shop to our Turku facility. Our ambition is always to offer state-of-the-art facilities which meet the diverse needs of our tenants. This collaboration will clearly demonstrate what we can offer our tenants. Sustainability is something that permeates our business, which was evident in the choice of materials and energy solutions for the Turku facility. We are sure that Finnish Design Shop will thrive at its new premises and I would like to take this opportunity to welcome them, Jarkko Äikää, Commercial Director"

Matthias Kettelhoit

It is great to be able to move to our new facilities, which were completed on the promised day despite the coronavirus. We are very satisfied with both the smoothness of the whole process and the result, which seamlessly combines the three things that are important to us: efficient logistics, sustainable development, and high-quality architecture. Our new Turku premises are tailored to our needs and enable us to continue our fast-growing e-commerce operations as well as possible,"

Teemu Kiiski, CEO, Finnish Design Shop